Heinz opens Gatwick Airport lounge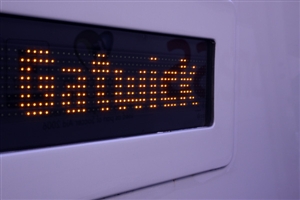 Travellers touching down at
Gatwick Airport
will be able to experience an
airport lounge
with a difference courtesy of baked bean brand Heinz.
The company has set up an It Has To Be Heinz lounge in the arrivals area of the airport's South Terminal, where passengers can enjoy Heinz products in comfortable surroundings.
Gatwick Airport was set to experience one of its busiest periods of the year during the long Easter weekend, with 96,000 expected to travel on Sunday April 4th alone.
In addition, the firm is in talks with World Duty Free to arrange selling its products tax free in some of the UK's airports.
Nigel Dickie, spokesperson for Heinz, said: "For people arriving back from foreign travels there is nothing better than settling into a relaxing, homely atmosphere and that's what we want to provide with the It Has To Be Heinz arrivals lounge."
A survey was also conducted by Heinz which revealed 21 per cent of Brits miss traditional comfort foods while they are on holiday.
Those who wish to start their holiday in style can do so at Gatwick Airport's permanent airport lounges, which include the No.1 Lounge, Servisair Lingfield Lounge, The Aviance Lounge and Wentworth Lounge.