Choose your travel service:
Aberdeen Airport Information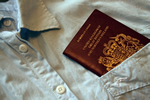 Aberdeen Airport, the gateway to Europe's engergy captial
Some 3.3 million passengers travel each year for business or pleasure via Aberdeen Airport, which calls itself the "gateway to Europe's energy capital".
Open 365 days per year, the travel hub's most popular destinations include Amsterdam, Heathrow, Paris and Stavanger.
Driving to Aberdeen Airport
The airport is easily accessible by car and therefore passengers may consider booking into AberdeenAirport car parking to ensure their journey goes as smoothly as possible.
Getting to the travel hub by car is simple. Located approximately seven miles from the city centre of Aberdeen, motorists can reach the terminal via the A96 Aberdeen to Inverness Road.
The Aberdeen Airpark 2 can be booked in advance through FHR.
If travelling a long distance to Aberdeen Airport, travellers may find it takes off the pressure to book into an airport hotel.
The Aberdeen Britannia Hotel boasts leisure facilities and a restaurant and is conveniently situated just two miles from the departure building.
Aberdeen Airport by public transport
For those who prefer to leave the car at home, the travel hub is well connected via train or bus.
Passengers from Inverness, Glasgow and Edinburgh as well as London, Manchester and Birmingham can catch a train to Dycee railway station, just two miles from Aberdeen Airport, which is serviced by an Airlink bus service as well as taxis.
Those coming from Aberdeen city centre will find that there are regular bus services to the travel hub with journey times of around 30 minutes.
Services are provided by Stagecoach Bluebird, Scottish Citylink, National Express and Megabus.
For added comfort before your flight, why not book into an airport lounge at Aberdeen Airport? Passengers can put their feet up and relax, away from the hustle and bustle of the departure lounge.
Travellers can enjoy complimentary hot and cold drinks, alcoholic beverages and snacks, as well as entertainment options such as free newspapers and television access.
At Aberdeen Airport, the Servisair Executive Lounge can be booked through FHR before you arrive at the travel hub.
Inside the terminal at Aberdeen Airport
For holidaymakers who like to fit in that last bit of shopping before a flight or who have forgotten to pack those last few essentials, there are plenty of shops at Aberdeen Airport to suit different needs.
Tie Rack and Rolling Luggage offer a range of different accessories, while WHSmith gives passengers the change to stock up on snacks and reading material for the journey.
WorldDutyFree is ideal for picking up any last-minute gifts, spirits, confectionary or cosmetics and Boots is on hand for any health or beauty requirements.
For a bite to eat there is a choice of venues ranging from Weatherspoon to Costa Coffee.